Coastal geosynthetics are used to prevent coastline erosion and retreat to preserve natural landscapes, protect housing and provide safety to on-shore infrastructure.
---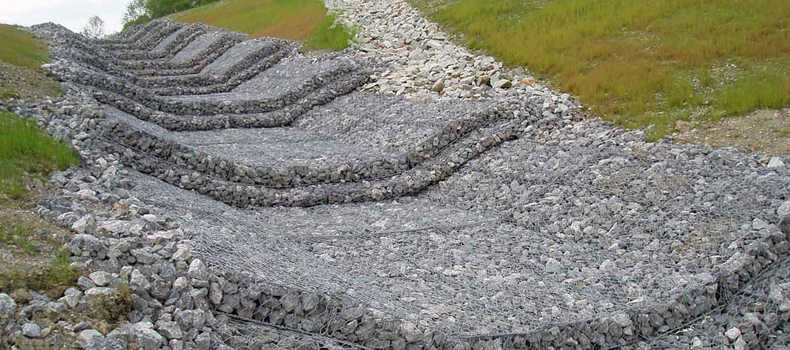 Reno Mattress®
Reno Mattresses are units manufactured from double twisted hexagonal woven steel wire mesh 6×8 type, made of Zinc coated wire. Reno Mattresses are divided into uniformly portioned cells by internal diaphragms positioned at 1 meter lateral centers; the diaphragms are created by inserting an upright double-mesh fold in the base panel, which improves diaphragm stability during filling operations. Reno Mattresses are filled with stones at the project site to form flexible, permeable, monolithic structures such as river bank protection and channel linings for erosion control projects. In order to reinforce the structure, all mesh panel edges are selvaged with a wire having a greater diameter.
Data Sheets
---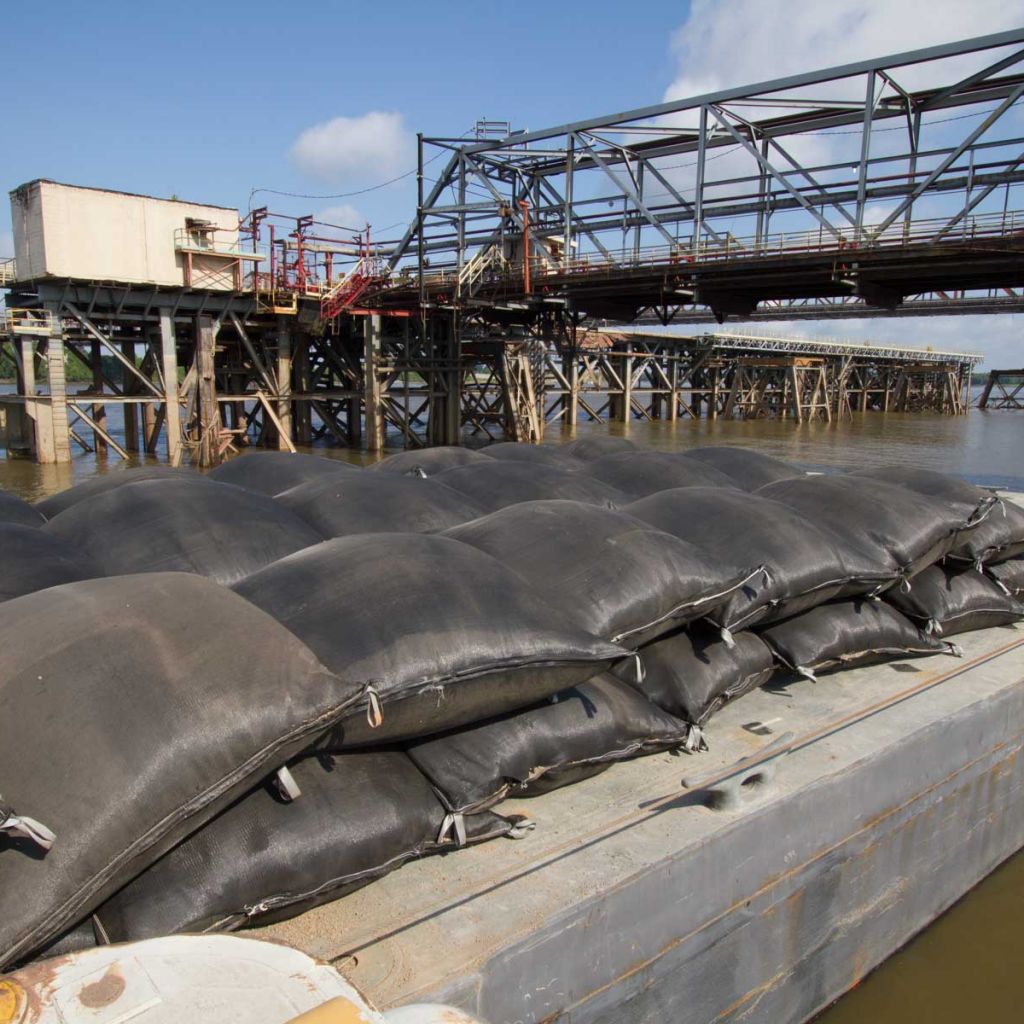 Lightweight Aggregate Bags
Lightweight aggregate bags are great for projects that involve shoreline protection and restoration. Some of these applications include low mass berms, armored with rock and slope failure prevention.
Filled with one pound total of:

Sand
Limestone
LWA
Gravel
Clay

Used to create a lightweight berm and prevent slope failure
Reduce loads by half using 3/4" to #30 aggregate sizes
Custom bag sizes on a per-project basis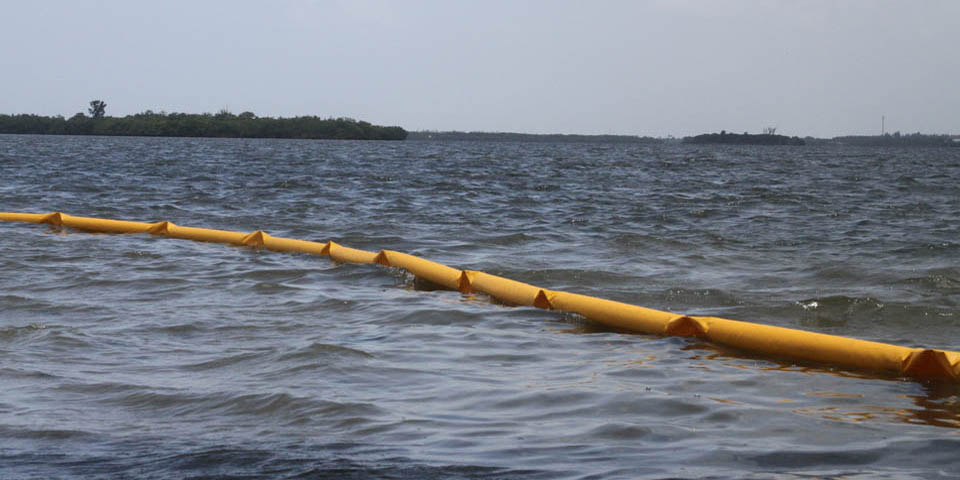 Turbidity Barriers
Turbidity barriers are used to contain sediment and silt that have been agitated by rainwater runoff or construction activities, such as dredging, taking place in nearby bodies of water. They are comprised of a series of continuous flotation components that sit on top of the water. Underneath these components is a fabric skirt that hangs long enough to be within one foot of the bottom. There are three different types of turbidity barriers - types 1, 2, and 3 - that are developed based on the water's current.
Data Sheets
---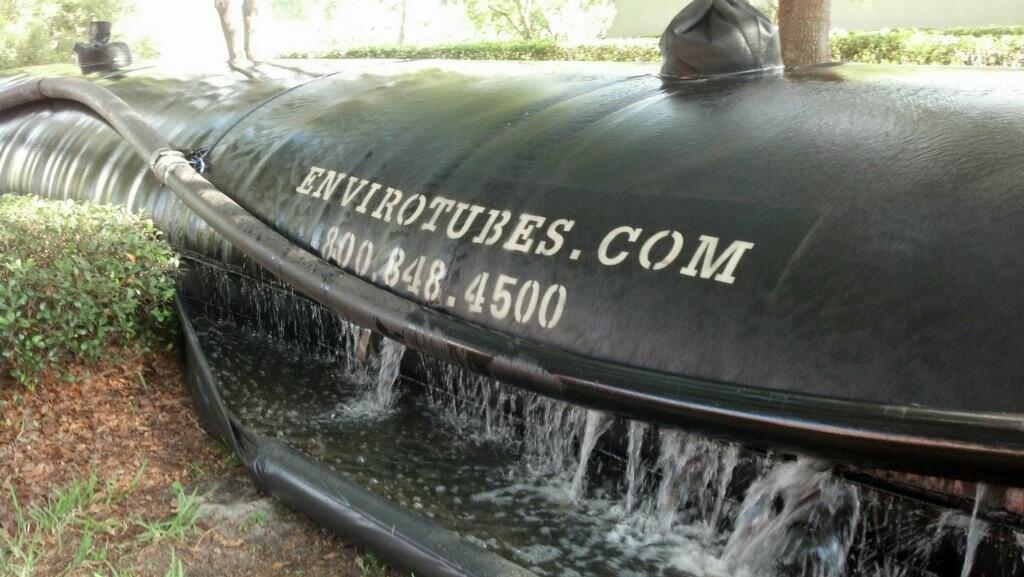 Envirotubes®
Envirotubes® are high strength fabric, tubular containers, designed to contain sediment and solids for dewatering and/or structural applications. Dewatering Millions of gallons of sludge have been pumped into Envirotubes containers for containment and dewatering of industrial waste, municipal sludge, and hazardous contaminated sediments. Paper mills, chemical companies, industrial plants, and nuclear power plants are just a few of the clients that have benefited from Envirotubes dewatering technology. Structural Envirotubes geocontainment technology is also used as an integral component in the design and construction of a variety of marine and hydraulic engineering structures such as breakwaters, levees, and marine spoil-containment structures. Once in place, our technology provides years of continued performance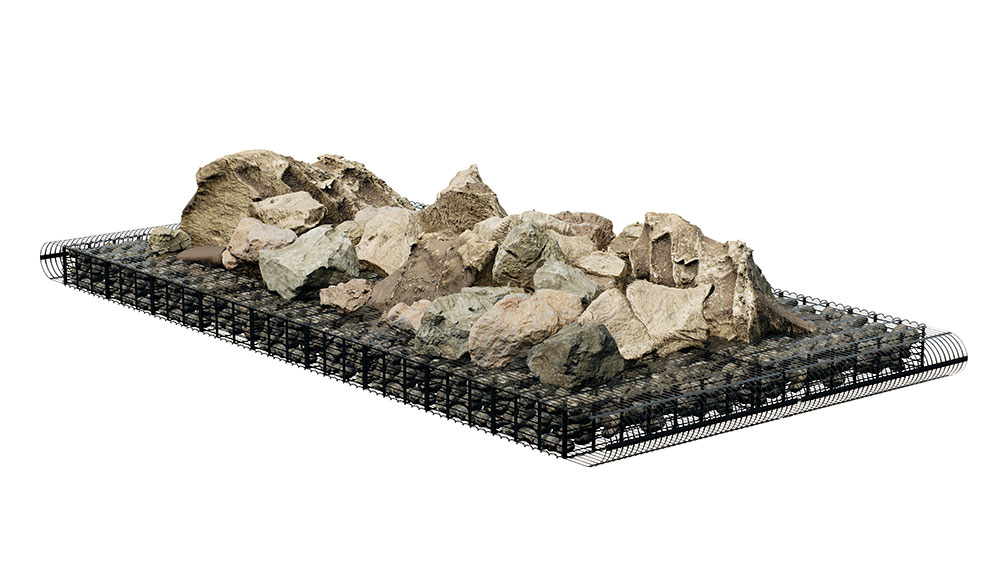 BaseLokTM Marine
When dealing with construction projects in or around water, BaseLok™ technologies showcase a line of dependable composite marine structures. We incorporate top-quality geogrids and geotextiles to create products designed to enhance the constructability and longevity of coastal and marine structures. With enhanced hydraulic capabilities and superior engineering, BaseLok™ solutions diminish costs in comparison to other alternatives.