Hydraulically Applied Mulches
Sprayed grass seeding is a great alternative to sod for erosion control, steep hill slopes, and commercial and residential landscaping. It holds soil in place more effectively than 100% paper mulch and discarded waste wood mulch. When mixed with seed and fertilizer, Hydraulically Applied Mulch forms a homogeneous slurry that ensures an evenly distributed stand of grass.
---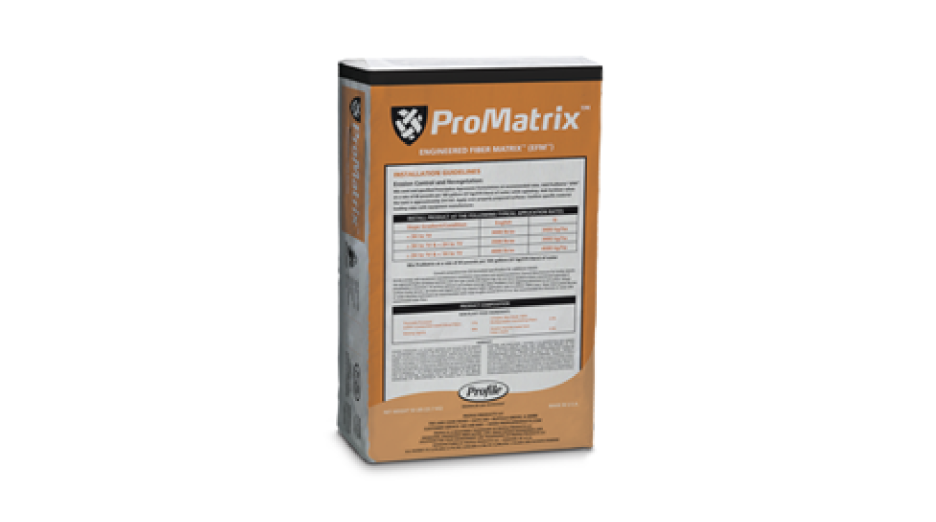 ProMatrix™
Get superior performance at a competitive price and a higher loading rate with ProMatrix™. ProMatrix with patented Engineered Fiber Matrix™ (EFM™) technology was created to give you an edge when bidding on jobs requiring BFM/SMM hydraulic products. ProMatrix delivers the erosion control and vegetative establishment you expect from Profile Products at a competitive price and with 20% fewer tank loads per job!
ProMatrix EFM delivers superior performance and sustainable results, in an easy-to-apply, and cost effective solution:
Highest-loading formulation with BFM performance; 60 pounds per 100 gallons of water
Speeds application; proprietary Dispersion Granules facilitate even distribution of the fibers and chemistry to ensure smooth slurry pumping and shooting
Class-leading erosion control effectiveness; meets or exceeds all industry testing standards for BFM/SMM products
Lasting performance with a Functional Longevity of up to 12 months
Quick germination and rapid vegetative establishment
Environmentally safe; it's non-toxic, contains 100% recycled wood fibers and is 100% biodegradable
Data Sheets
---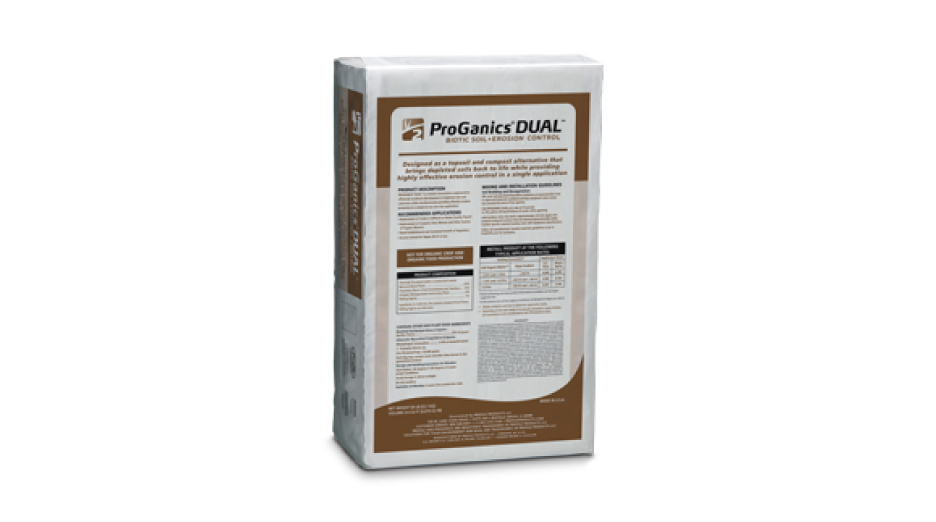 ProGanics® DUAL™
Save time and tank loads while increasing job-site productivity with ProGanics® DUAL™. In one hydraulic application you get the proven soil-building benefits of ProGanic® Biotic Soil Media™ plus the best erosion control effectiveness among all combination products.
Get in, get it done and move on with ProGanics DUAL.
The patented ingredients of ProGanics® ignite the nutrient cycling necessary to improve soil health for sustainable vegetation establishment while the erosion control protection of a BFM effectively locks down seed and soil.
ProGanics® DUAL™ is a Biotic Erosion Control Matrix (BECM) that is ideal for:
Time-sensitive, large projects with depleted soils and slopes ≤ 2H:1V
Remote or difficult-to-access sites
Complicated jobs where efficiency is paramount to turning a profit
Benefits include:
Increased productivity by reducing time and tankloads required for projects
High loading (75 pounds to 100 gallons of water)
Costs less than the combined installed cost of Biotic Soil Media (BSM) and Bonded Fiber Matrix (BFM) products
Replaces costly compost and topsoil, while also preventing erosion with a single application
Helps close-out projects more quickly
Simplifies project logistics by reducing the need to transport multiple products to the jobsite
Data Sheets
---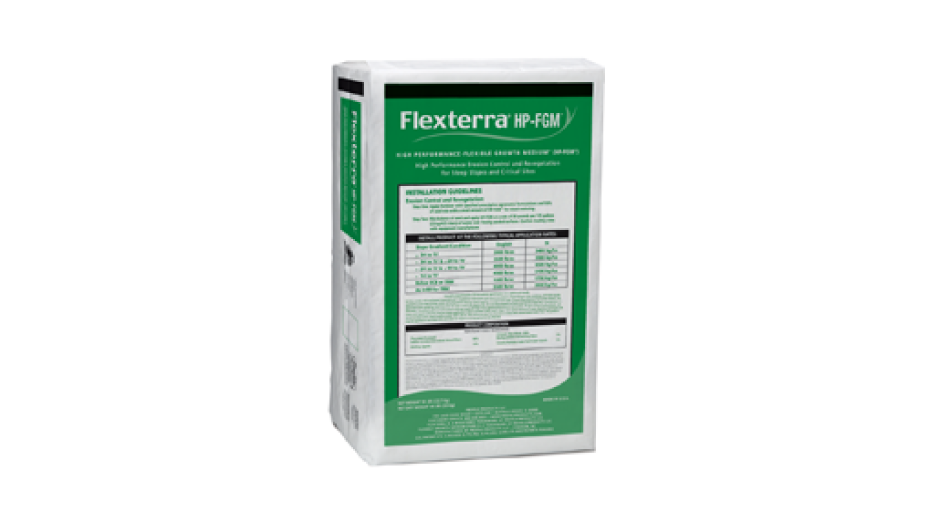 Flexterra®
Patented Flexterra® High Performance-Flexible Growth Medium™ (HP-FGM™)—proven to surpass all hydraulically applied mulch products and turf establishment blankets:
Immediately effective upon application—bonds directly to soil
Superior erosion control—99% effective at multiple large-scale testing laboratories
Excellent functional longevity that lasts through grow-in
Ideal for dormant seeding and long-term protection in arid climates
Less soil preparation, faster lay down and lower installed cost than rolled blankets
Faster vegetative establishment and greater biomass production than any rolled blanket or hydraulically applied mulch available
Minimizes soil loss and turbidity of effluent runoff
Proven to be completely environmentally friendly
Data Sheets
---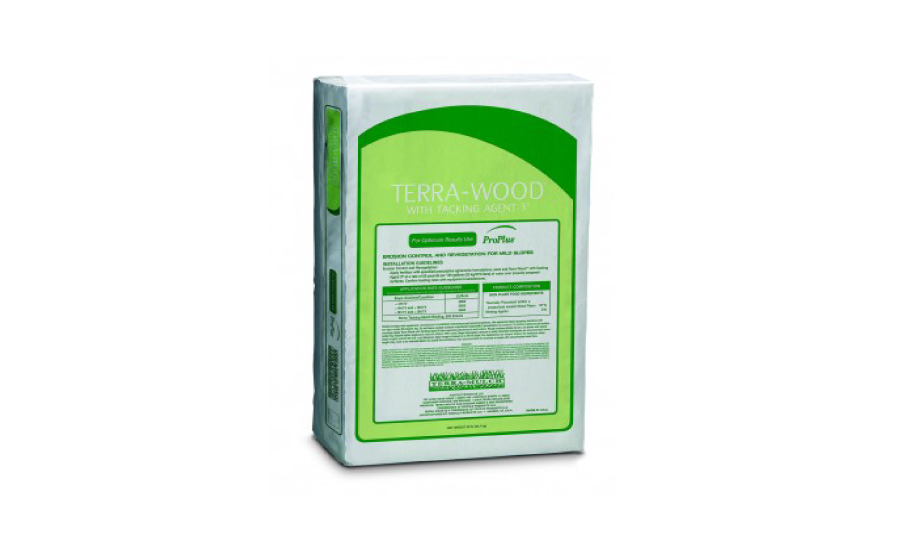 Terra-Wood™
An ideal choice for critical sites with up to 2:1 slopes. Delivers up to 30% more yield—which means more money in your pocket.
Contains 100% of the highest quality wood fiber
Thermally Refined® wood fiber delivers up to 50% more water-holding capacity than atmospherically refined wood mulches
Meets or exceeds all requirements for wood fiber mulch
Available in 50 lb bags