Permanent Erosion Control Solutions
A geotextile can help to mitigate the negative impact of soil erosion caused by water. Sometimes the erosion happens very quickly and catastrophically due to a major storm event such as a hurricane or tropical storm. More often, it develops slowly as the ocean's tide, the current of a river or years of storm water runoff work with time to eat away at land and property with equally devastating results.
---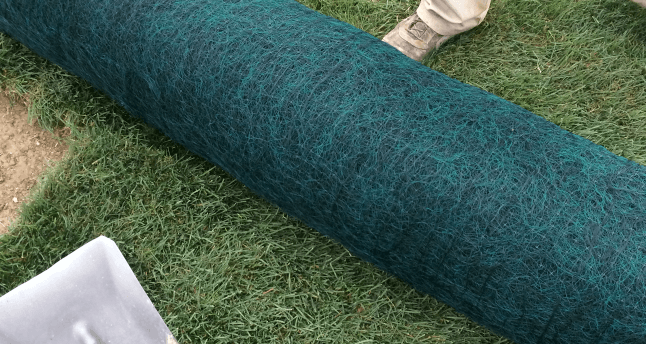 GreenSolutions® Turf Reinforcement Mats (TRM)
GreenSolutions® GS 50 TRM is a machine stitched Heavy-Duty Polypropylene Turf Reinforcement Mat utilized for protection of shorelines, channels, and extreme slopes. GS 50 is comprised of an evenly distributed matrix of U.V.-stabilized, polypropylene/synthetic fibers that are stitch-bonded between two layers of biaxially oriented Heavy-Duty polypropylene netting. The fiber and netting components are stitched on 1.5" centers using a polypropylene thread. All components used to manufacture GS 50 are non-biodegradable and are resistant to U.V. and chemical degradation.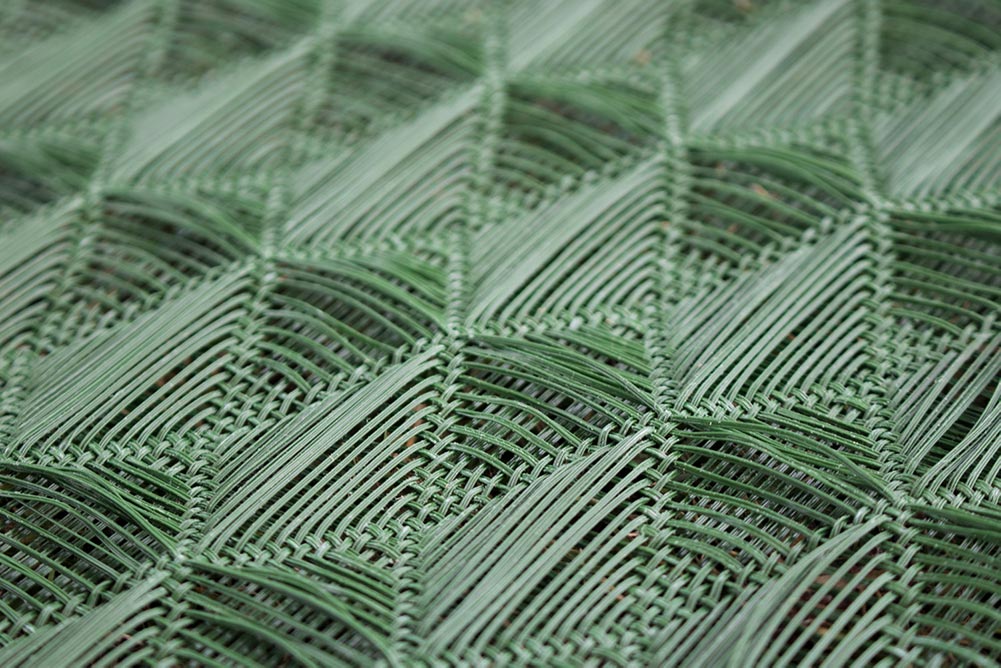 High Performance Turf Reinforcement Mats (HPTRM)
A machine stitched Heavy-Duty Polypropylene Turf Reinforcement Mat utilized for protection of shorelines, channels and extreme slopes.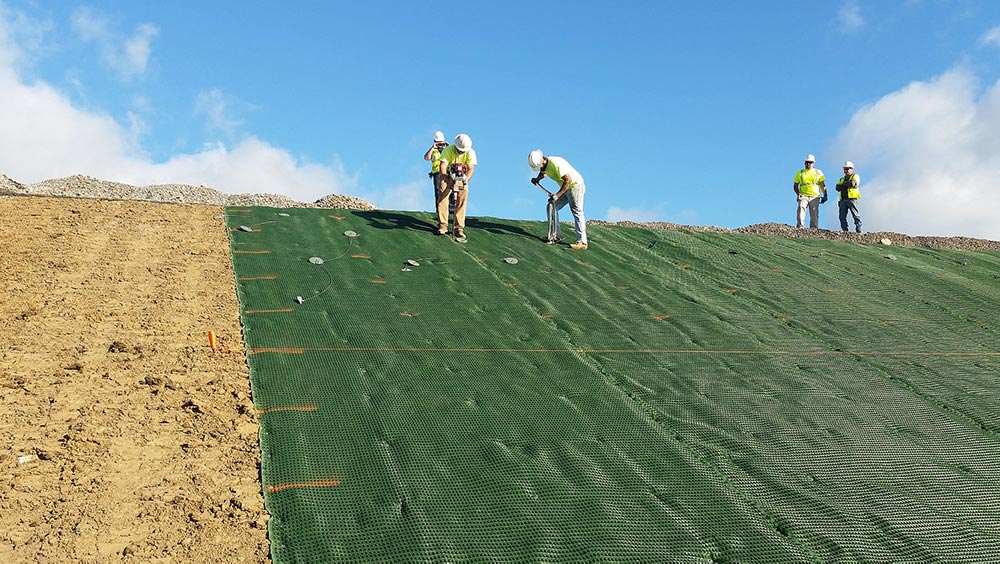 Anchor Reinforced Vegetated System (ARVS)
This system works to lock soil in place and protect against hydraulic stresses while providing dynamic erosion control and slope stabilization solutions.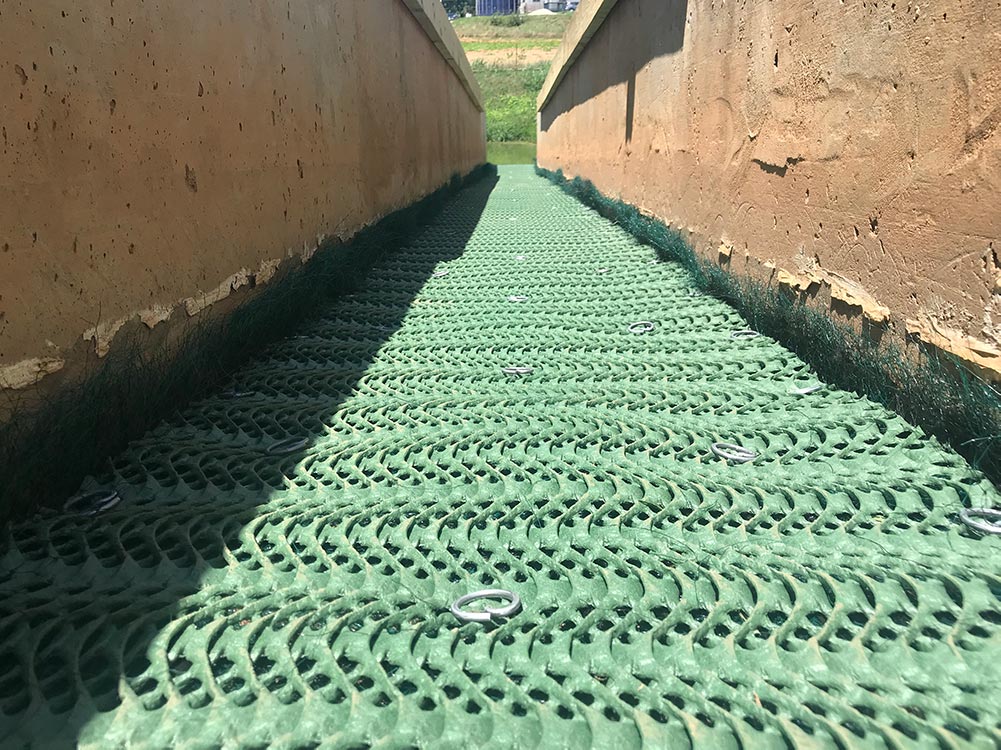 ScourGuard™ Turf Reinforcement Mats (TRM)
ScourGuard™ Grass Reinforcement Mesh is an extruded polyethylene mesh designed to reinforce and strengthen grassy areas. The use of ScourGuard™ ranges from parking lots to bank stabilization. Available in various thicknesses to meet your specific project needs, ScourGuard™ is the GREEN alternative to more expensive methods of stabilizing turf.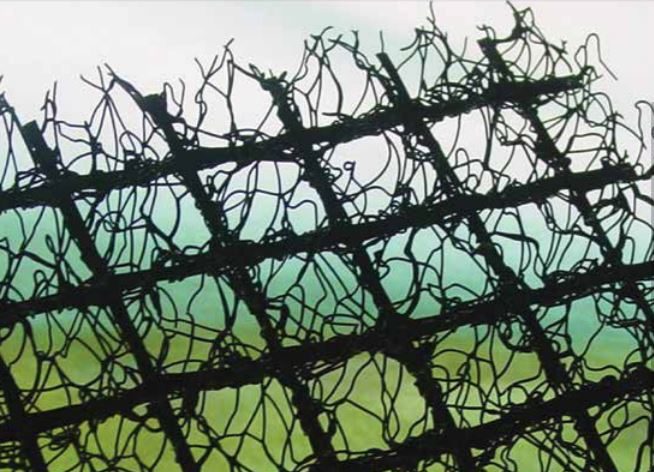 Futerra/Enkamat® Turf Reinforcement Mats (TRM)
Futerra® TRM is made of polyamide (nylon) filaments thermally fused at their intersections to create a homogeneous matrix. Developed in 1972, it is arguably the most specified TRM on the planet today. It is unique because 95% percent of its matrix is open space, which supplements nature's own erosion control system by reinforcing plant root systems. When fully vegetated, Futerra TRM can withstand water velocities greater than 20 feet per second and shear stresses of 10 pounds per square foot.

MacMat® R
Macmat® R is a geomat made from a three-dimensional matrix of UV stabilized, non-degradable synthetic fibres, heat bonded where they cross, extruded onto a double twisted steel woven mesh. The reinforcing hexagonal double twisted steel wire mesh has mechanical characteristics greater than the ones recommended in EN 10223-3. The steel wire is with heavily galvanised and may also be protected with an extruded polymeric coating for greater protection. Used on vulnerable soil slopes, exposed to erosion, MacMat® R immediately increases the soil's resistance to erosion by providing an environment that enhances the growth of vegetation through the mat. Quality topsoil is brushed into the 3-d matrix of the mat following installation. It is also used within water courses to provide hydraulic erosion protection. The MacMat® R is secured to the ground using suitable pins / stakes as required in the project. Its most common use however, is within soil nailed slopes; the soil nails provide the overall slope reinforcement with the MacMat® R providing surface strengthening and support between the nail heads.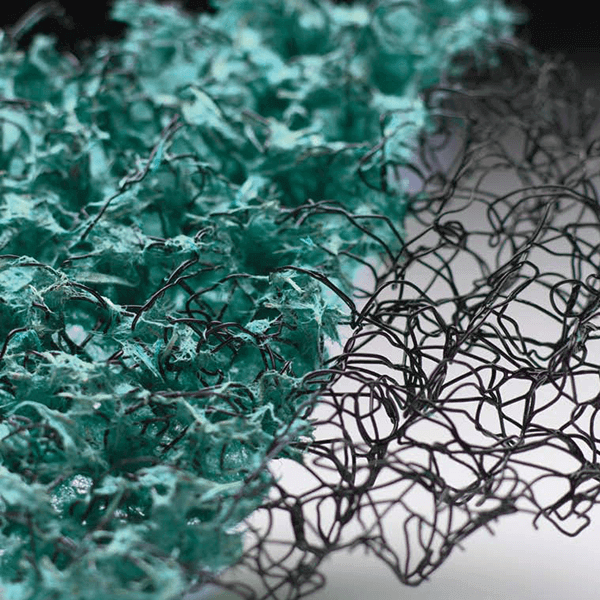 GreenArmor™ System
As the world's most effective Green Design Engineering™ alternative to hard armor, the GreenArmor™ System offers a more aesthetically pleasing and environmentally superior means of protecting high-discharge waterways and steep slopes. You can learn about Keys to the System here. You will see that they bring together the most technologically advanced erosion control and revegetation products to provide:
30-50% less cost than hard armor
Twice the erosion resistance of natural vegetation
Higher-density turf
Unmatched factors of safety