Of u nu een ingenieur, architect, ontwerper of aannemer bent, er zijn projecten die harde bepantseringssystemen vereisen om erosie van bodems en subgrades te voorkomen. Industrial Fabrics is een leider in het ontwerp en de fabricage van deze systemen.
---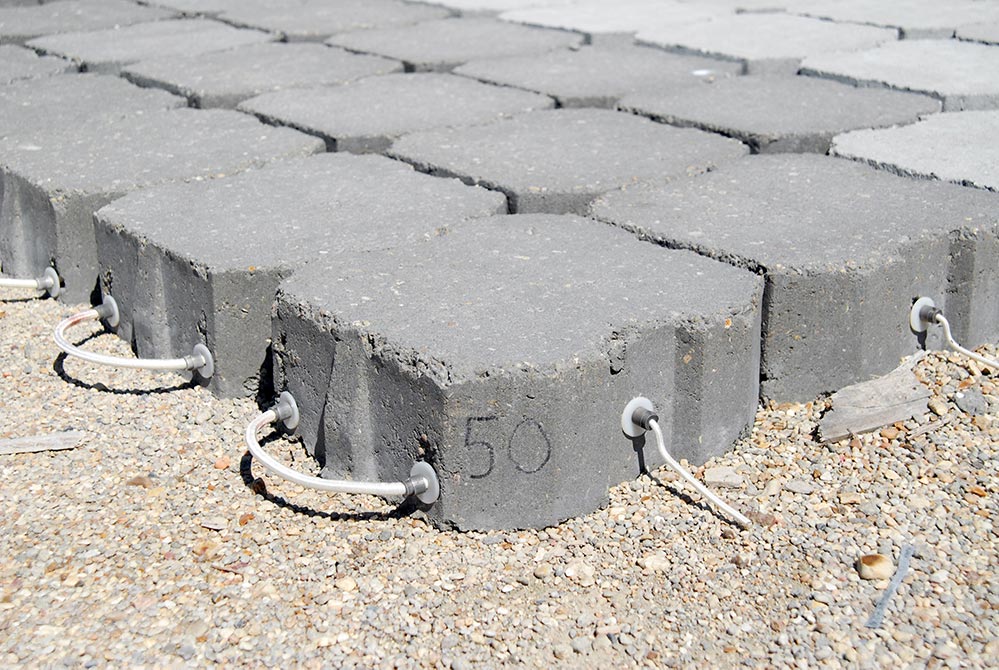 Shoretec® Gelede betonnen blok
Shoretec® offers the most durable, effective and environmentally-friendly erosion control revetment methods for fighting severe erosion problems. Whether you are an engineer, architect, designer, or contractor there are projects which require hard-armor revetment systems to prevent erosion of soils and sub grades. Shoretec® is a leader in the design and manufacture of these systems. Our articulated concrete block (ACB) system is durable, aesthetic and an environmentally compatible solution at a cost savings of up to 50% when compared to traditional hard armor methods. On sites where access is difficult or where the installation is of an irregular shape, Shoretec® offers an attractive and economical solution.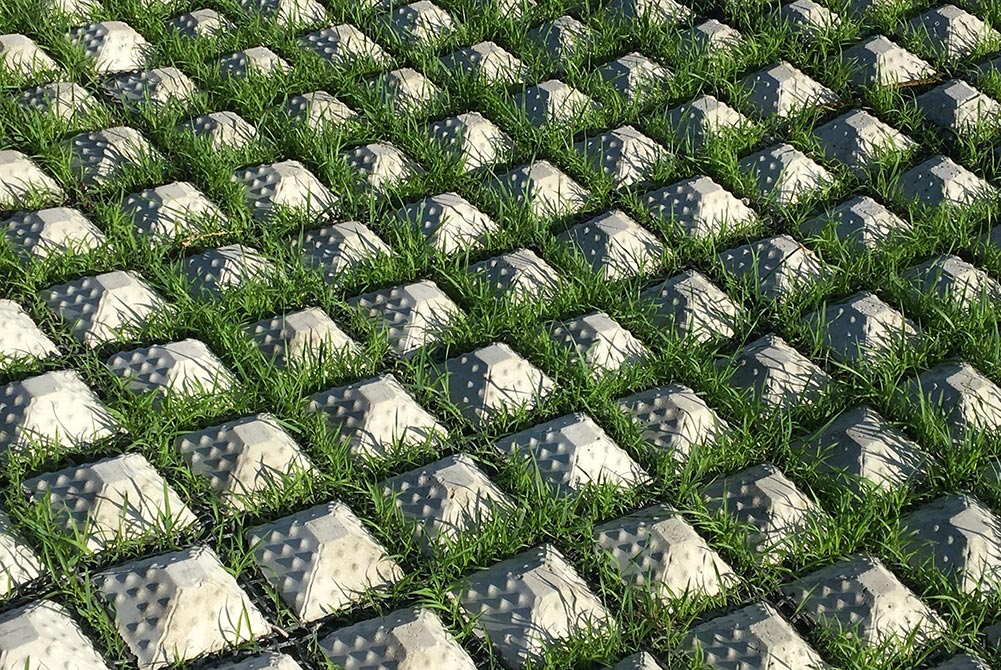 ShoreFlex® Gewalste betonmat
ShoreFlex® elimineert lelijke scheuren en niet-uniform gestort beton. Deze betonnen gerolde mat is een permanent erosiepreventiesysteem dat kan worden geïnstalleerd om kanaalzijhellingen en bedden, buis- en duikerinlaten / -uitlaten, kustlijn en vrijwel elke plaats waar u hydraulische erosiebescherming nodig heeft te beschermen.
ShoreFlex®-voordelen voor greppeltoepassingen:
Grows green - environmentally friendly
Eenvoudige installatie
Eenvoudig onderhoud, kan worden gemaaid
Meerdere erosiebestrijding gebruikt: langs de weg, kanaal- en slootvoering, stortplaatsen, afwateringen en meer
Presteert beter dan rock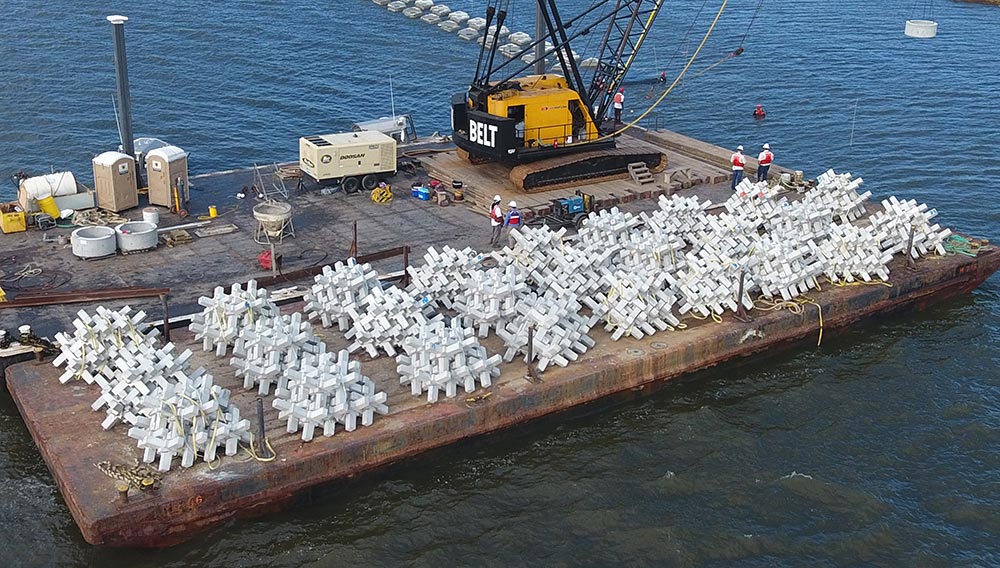 ShoreJax Concrete Armor-eenheden
ShoreJax is een flexibele, in elkaar grijpende betonnen pantsereenheid die verkrijgbaar is in verschillende maten. ShoreJax wordt gebruikt om de erosiekrachten te weerstaan die worden veroorzaakt door water met hoge snelheid. Toepassingen zijn onder meer energiedissipatie op de bodem van kanalen met hoge snelheid en overlaatpijpen, stabilisatie van de stroombank als gevolg van langdurige afbraakerosie, voorkomen van brugpierschurft en snelheidsvermindering bij uitstroompijpen.

Concrete Canvas™
Geosynthetic cementitious composite mats (GCCM) are a groundbreaking material technology that makes it possible to use concrete on slopes, in water and in other hard-to-reach locations - all without forms or mixing - while only requiring minimal equipment.