Asfalt-tussenlagen verlengen de levensduur van nieuwe AC-bestratingen en AC-overlays. Wanneer ze tussen lagen AC-bestrating worden geplaatst, worden deze systemen een integraal onderdeel van het rijbaangedeelte en vormen ze een barrière voor waterinfiltratie en absorberen ze spanningen om het reflecterende en vermoeidheidsscheuren van de nieuwe asfaltoppervlaklaag te verminderen.
---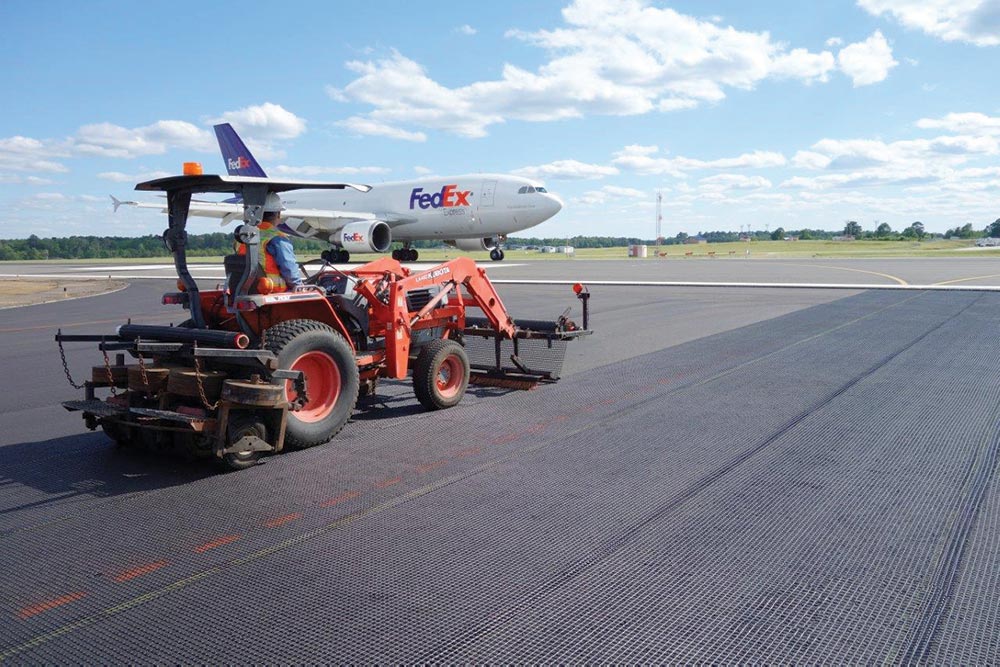 GlasGrid®
The GlasGrid® Asphalt Reinforcement System is essentially a grid structure of fiberglass strands coated with an elastomeric polymer that has exceptional high tensile strength and low elasticity. It successfully dissipates vertical crack stresses of a roadway by turning them horizontally when it is laid between the leveling course and the surface course in asphalt overlays. GlasGrid® is one of the strongest glass reinforcement grids made today.
Datasheets
---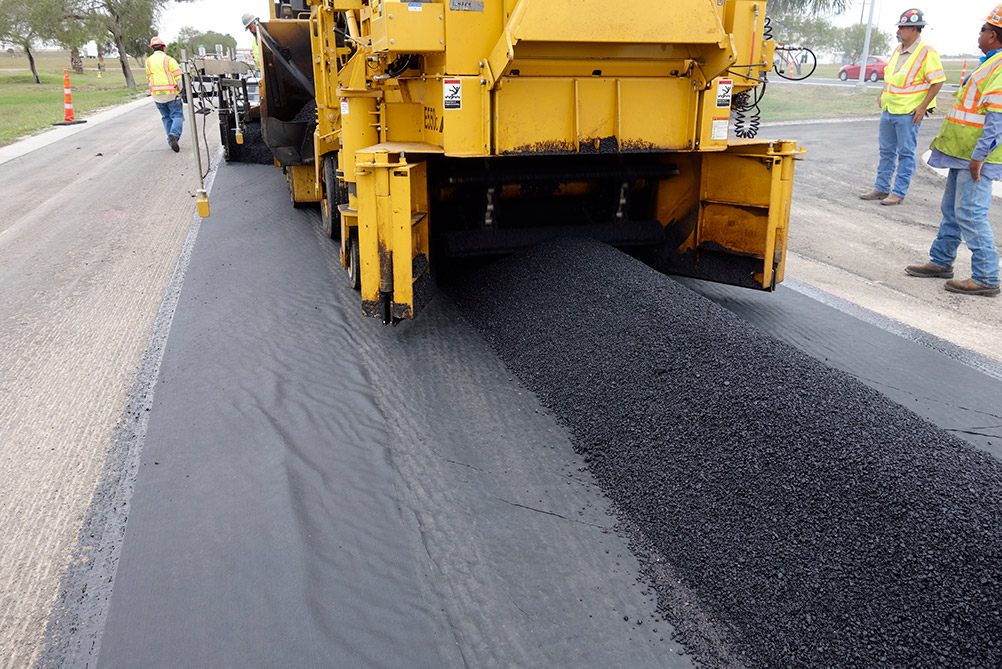 GlasPave®
The GlasPave® mat's geosynthetic, non-woven, polyester matrix facilitates the binding of asphalt to completely penetrate and fill the voids in the matrix. This design promotes an immediate, durable bond with a variety of asphaltic tack coats. Its waterproofing abilities inhibit the infiltration of surface moisture into the granular layers of a pavement structure and is well-suited to lower volume pavement surfaces.
Datasheets
---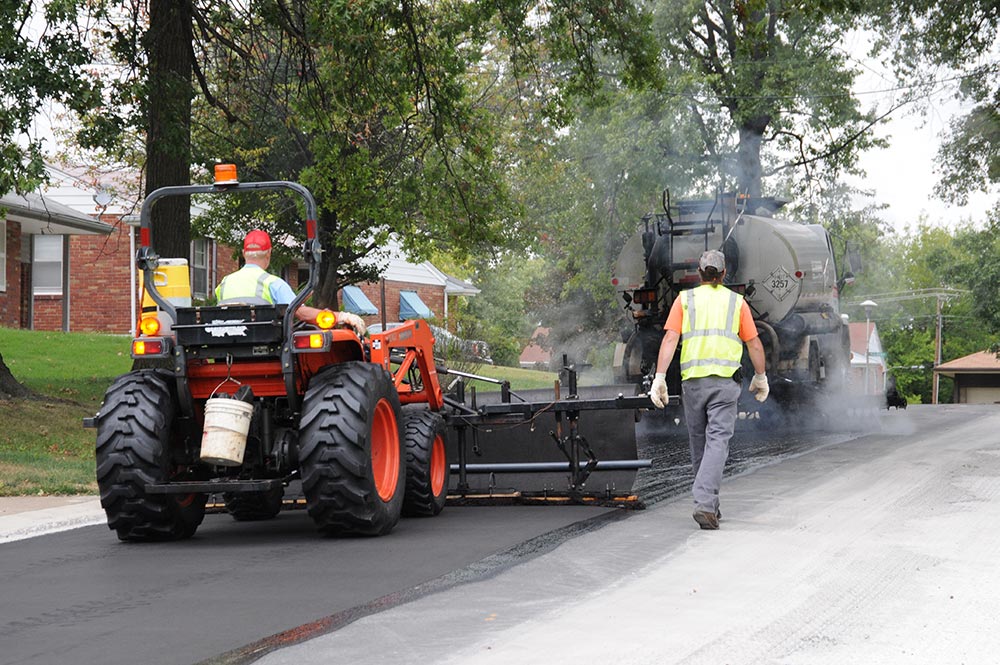 PETROMAT® origineel
PETROMAT®-bestratingsweefsels worden gebruikt als vochtbarrière en stressabsorberende tussenlaag onder flexibele bestratingen zoals asfaltoverlays of een chipafdichting. Geen enkel ander product biedt een betere barrière tegen bestrating en spanningsabsorberende tussenlagen om reflecterende barsten te voorkomen. Het is AASHTO / NTPEP-compatibel en is verkrijgbaar in verschillende stijlen om aan uw specifieke projectbehoeften en specificaties te voldoen.
Datasheets
---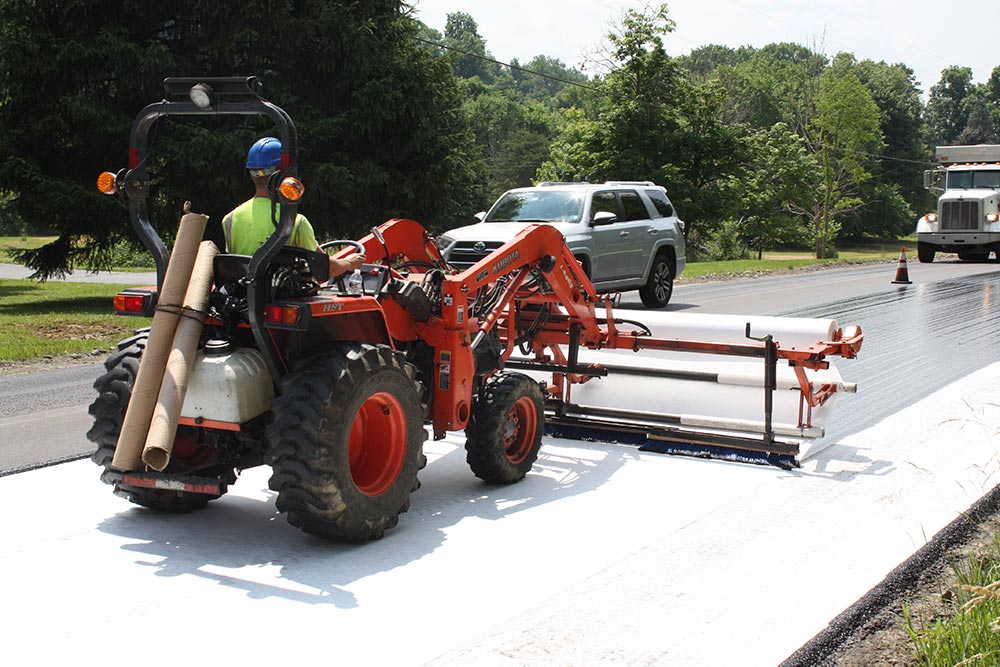 PETROMAT® Plus-White
PETROMAT® Plus-White bestratingsstoffen minimaliseren het volgen en doorbloeden bij gebruik van de gespecificeerde hoeveelheid kleeflaag die nodig is om een effectieve vochtbarrière te creëren. Deze functie elimineert de tijd en kosten van het verspreiden van zand om constructieverkeer op de tussenlaag mogelijk te maken zonder schade. Bovendien zorgen de reflecterende eigenschappen van de zon voor een koelere, veiligere werkomgeving in warme tot hete klimaten. PETROMAT® Plus-White voldoet aan de AASHTO / NTPEP-normen en is verkrijgbaar in verschillende stijlen en breedtes om aan uw specifieke projectbehoeften en specificaties te voldoen.
Datasheets
---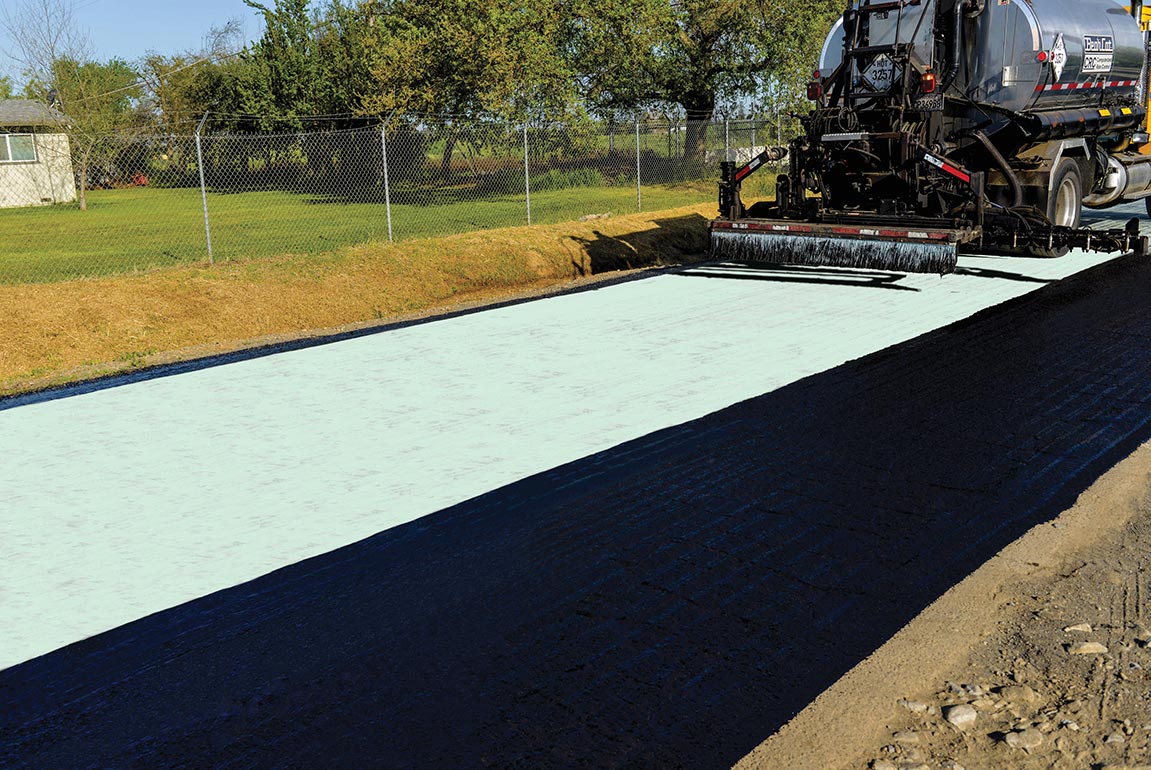 PETROMAT® Enviro
Deze innovatie, gecombineerd met duurzaam ontwerp, is ontworpen om gemakkelijk in kleine stukjes te frezen, zodat het kan worden gerecycled tot teruggewonnen asfaltverharding (RAP) en kan worden gebruikt in nieuw hot mix asfalt (HMA) of warm mix asfalt (WMA). Bovendien biedt Enviro ongeëvenaarde vochtbescherming voor wegen terwijl het stress absorbeert om vermoeidheid en reflecterende barsten in asfaltverharding te vertragen. Maar recyclebaar is slechts het halve verhaal. Enviro is een ontwikkelde interlayer-oplossing die de concurrentie van start tot finish overtreft.
Datasheets
---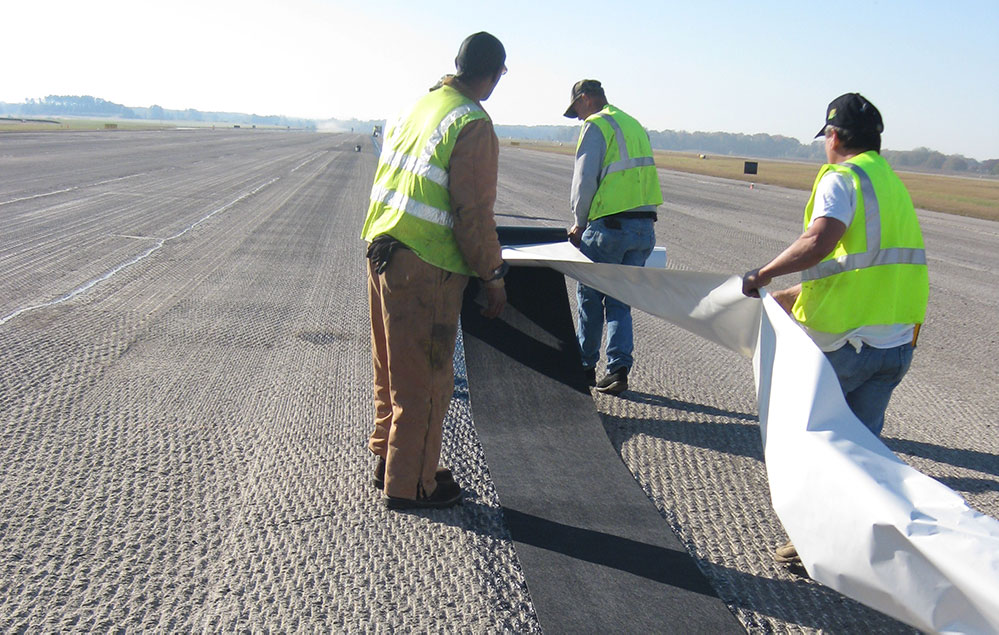 PETROTAC®
PETROTAC® is a self-adhesive paving membrane geotextile designed to protect pavements from moisture damage by providing a stress absorbing interlayer to decrease the development of cracking over time. It is used to treat local pavement distress - including joints and cracks - and as a moisture barrier on bridge decks.
Datasheets
---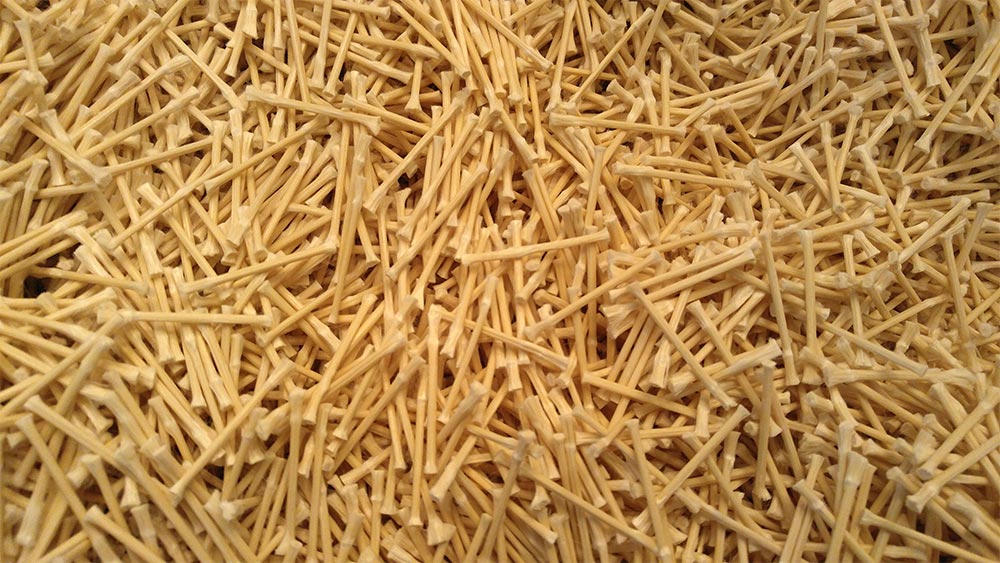 ACE XP-polymeervezel™
This is an innovative fiber that extends pavement service life by dramatically improving the dynamic modulus of the asphalt layer and increasing the asphalt's resistance to cracking and rutting (distresses that may cause premature failure). Aramid Fibers are used extensively in many industries and applications including ballistic protection, heat & cut protection, automotive, ropes & cables, conveyor belts, etc. However, it takes a special fiber to withstand the extreme production temperatures of asphalt concrete without changes occurring to the reinforcement properties of the fiber. That is why ACE XP Polymer Fiber™ uses aramid fibers exclusively.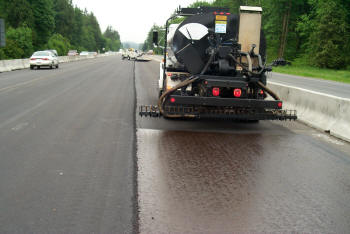 Tack Coats
Een kleeflaag is een dunne bitumineuze vloeibare asfalt-, emulsie- of bezuinigingslaag aangebracht tussen HMA-bestratingsliften om de hechting te bevorderen. Adequate hechting tussen bouwliften en vooral tussen het bestaande wegdek en een overlay is van cruciaal belang om de voltooide bestratingsstructuur te gedragen als een enkele eenheid en voldoende sterkte te bieden.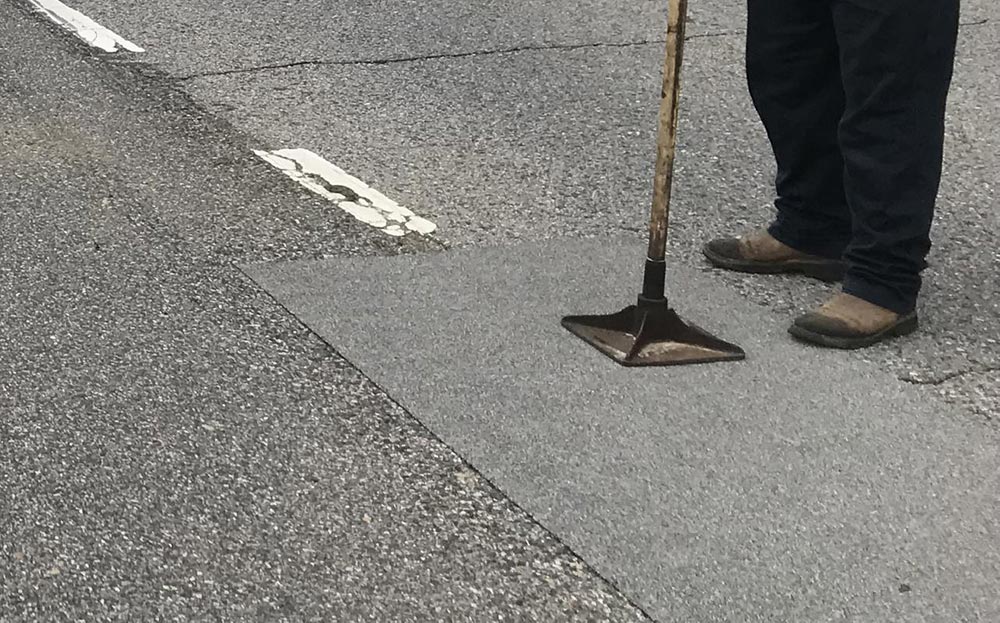 American Road Patch
American Road Patch is a high quality asphalt polymer and fiberglass geosynthetic reinforced patch. It was developed using a unique patented technology and works by embedding into the roadway forming a waterproof seal around the repair. Today's current road repair methods do not address the cause of the problem - keeping water out. Traditional repair methods use only fills, which are temporary at best. American Road Patch is the solution!